Being an active part of our community is extremely important to us, and something we take great pride in. It's a way to give back and promote a positive experience for everyone in our area.
Staying involved keeps us connected. We do a better job of serving our clients when we walk the walk with our friends and clients. Below are some of the things we look forward to each year that help make Clinton a thriving, "can do" community.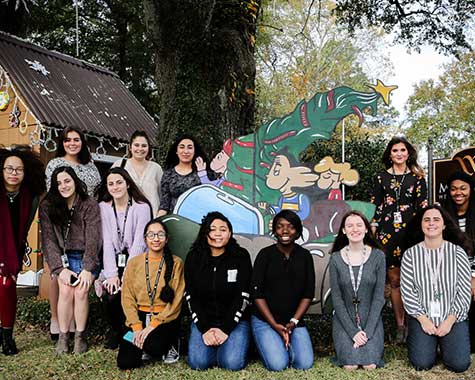 Christmas Open House
Each year since 1999 we've hosted
our clients and friends for a December Christmas-themed Open House. The annual event draws dozens and includes a light lunch and door prizes in a come-and-go format.
Those who have stopped in for our past events have told us they look forward to our event each year as it helps them get into the Christmas spirit. It's a great way to connect with our clients in a relaxed atmosphere and spread a little joy.
Watch Video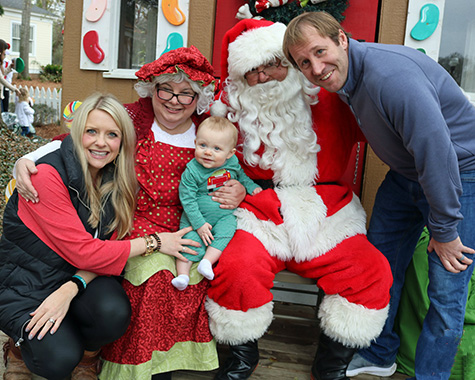 Gingerbread Photos with Santa
Since 2009, following the City of Clinton Christmas Parade, we've invited clients and friends to get a picture with Santa & Mrs. Claus.

Santa brings the Parade to a close riding atop a Clinton Fire Dept. fire truck, and at the end of the parade route the truck keeps right on going to our office at the corner of the Clinton Pkwy and E. Main St. Mr. & Mrs. Claus take a seat at our Gingerbread House while children and families grab a decilious Christmas cookie and line up for a picture with the ol' Saint Nick. It's quite a sight to see and it's become a community favorite through the years.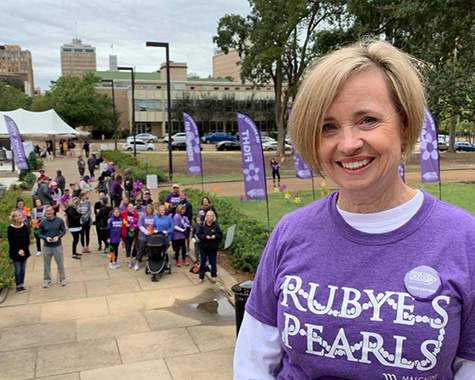 Alzheimer's Association
The Walk to End Alzheimer's is an event held annually in more than 600 communities nationwide. Collectively, it stands as the world's largest fundraiser for Alzheimer's care, support and research.

In 2019, the Mascagni team sponsored our first team that raised critical funds for the cause. We have participated each year in the local "Walk" event ever since.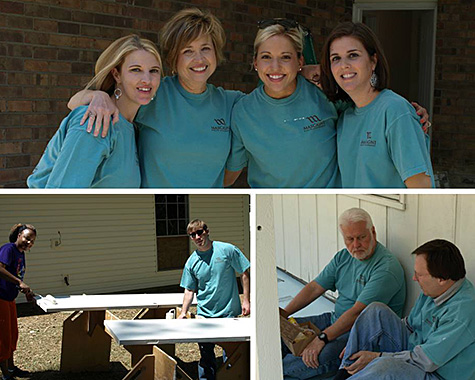 Habitat for Humanity
Our involvement with this nonprofit organization began in 2014 when we sponsored our first "build' for Habitat for Humanity in the Clinton area.

Habitat for Humanity now operates in all 50 states and more than 70 countries. We're proud to help this organization further its community-based mission to help construct, rehabilitate or preserve homes.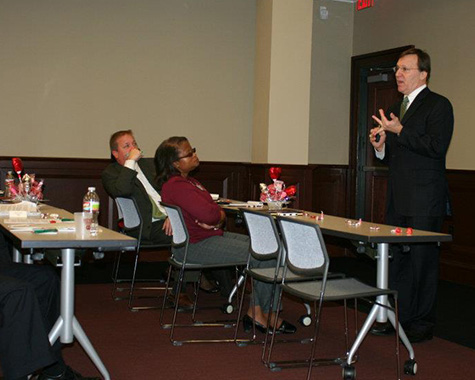 Pro Bono Seminars
Educating the community on topics related to financial planning, retirement planning and wealth management is a great way to engage our neighbors and them become more comfortable with these important topics.

From time to time, we'll present information at seminars and events at local schools and venues, including Hinds Community College and Mississippi College. These topics can be overwhelming and it is a great feeling to know people walk away with a better understanding and a newfound comfort level with their financial future.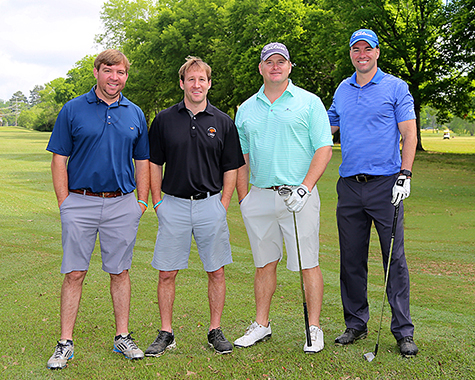 Other community events...
We're always looking for ways to make a positive impact on our community. Staying involved in small or big ways is an important part of who we are.

Other community events we've proudly participated in include: the Caterpillar Earth Day Parade; various local business open houses and annual events; local fish fry and crawfish boil events; and community golf tournament fundraising events.

---
PHOTO GALLERY
Click to zoom...